Our connectable festoon string lights come with a wealth of ideas to achieve the ideal length for your space. Whether you want to dress up your backyard, create a cosy ambiance on your patio, or add a touch of elegance to your wedding or garden party, these lights offer the flexibility to customize your lighting design. These durable lights can be left out all year since all our connectable festoon lighting is IP44 rated.
AS STYLED BY YOU
Tag @sparklelighting on social or email us to be in with a chance to be featured.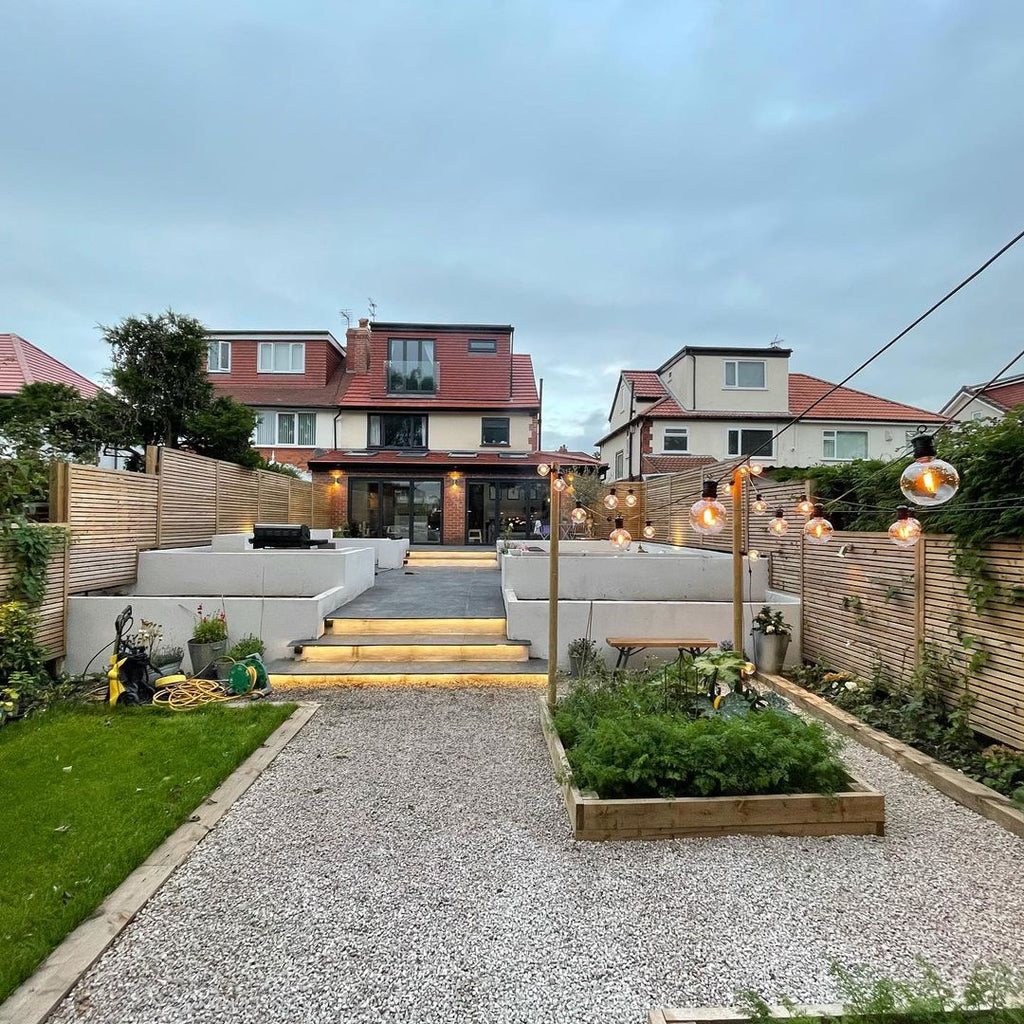 Large Globe Connectable Festoon Lights @ alaine_propertyqueen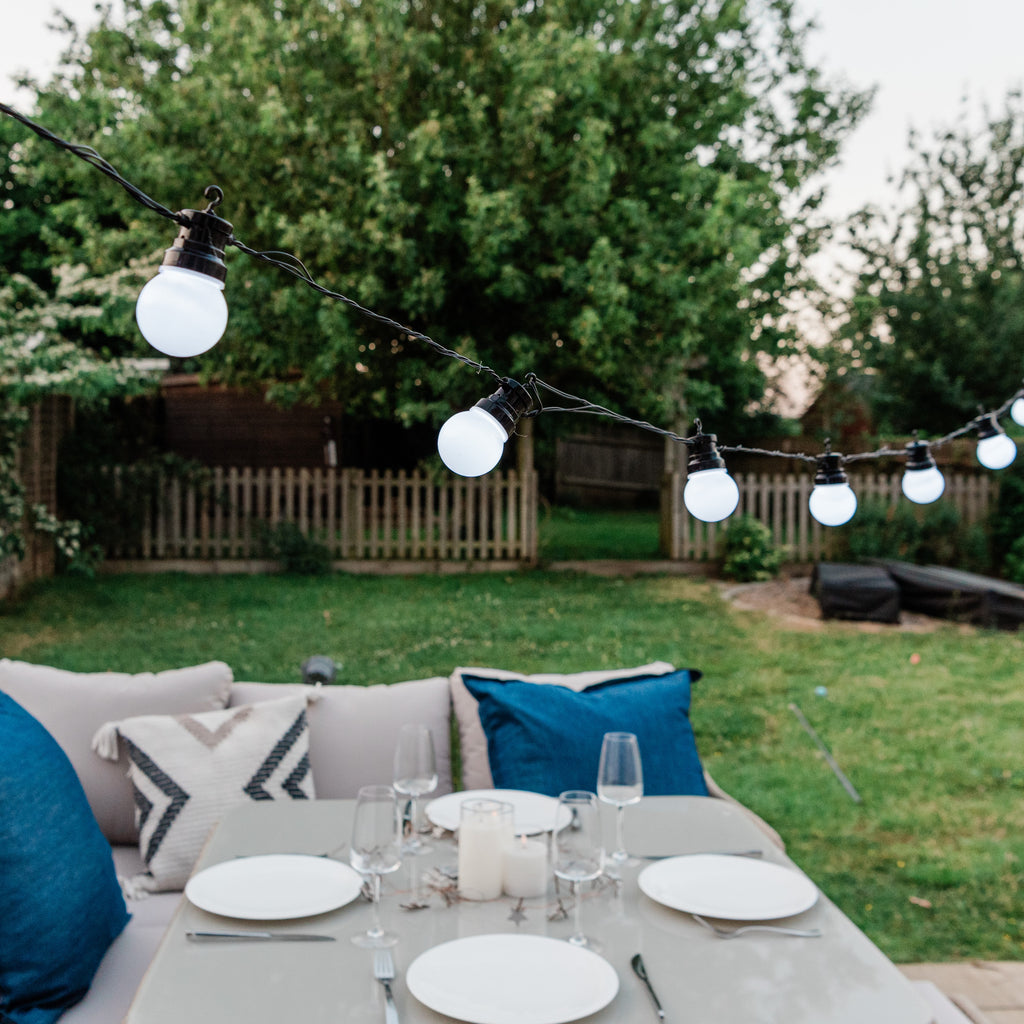 White Connectable Festoon Lights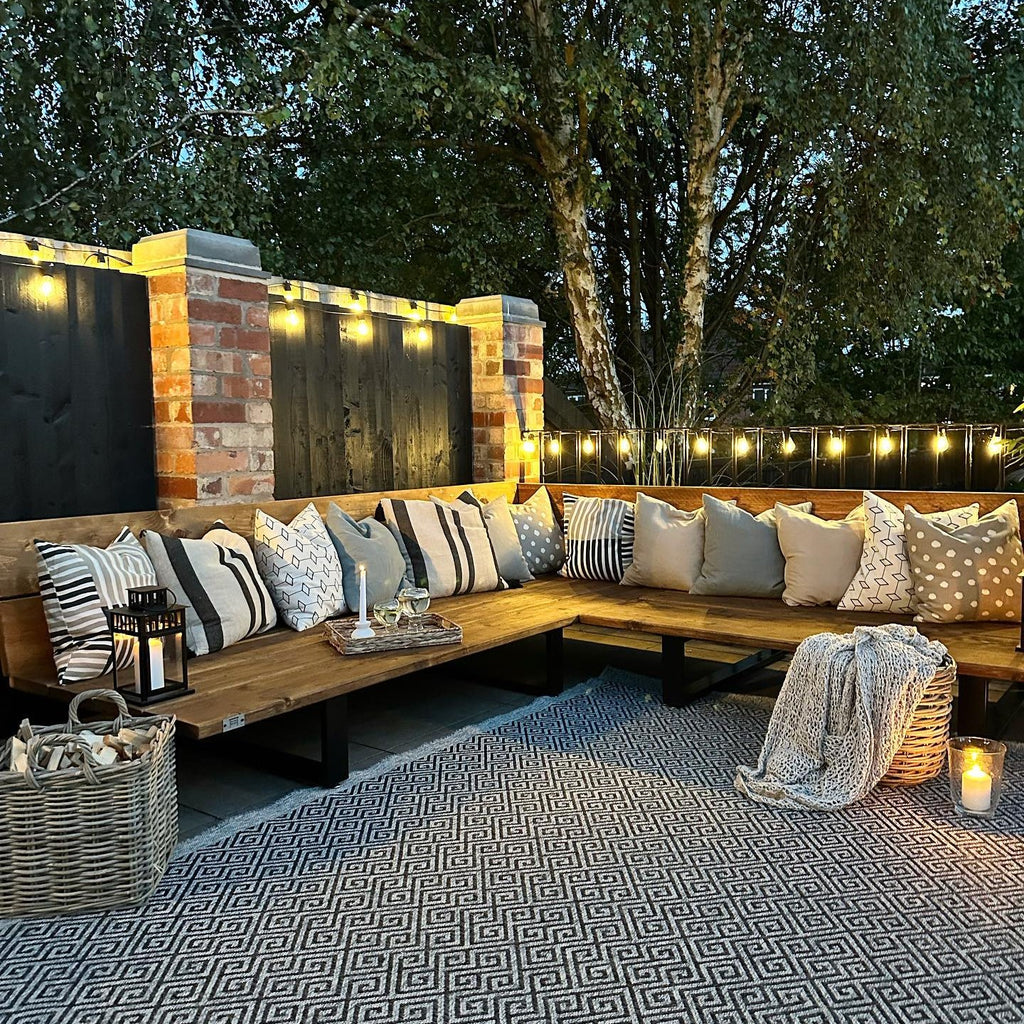 Connectable Edison Festoon Lights @ thehouseofdickenstocks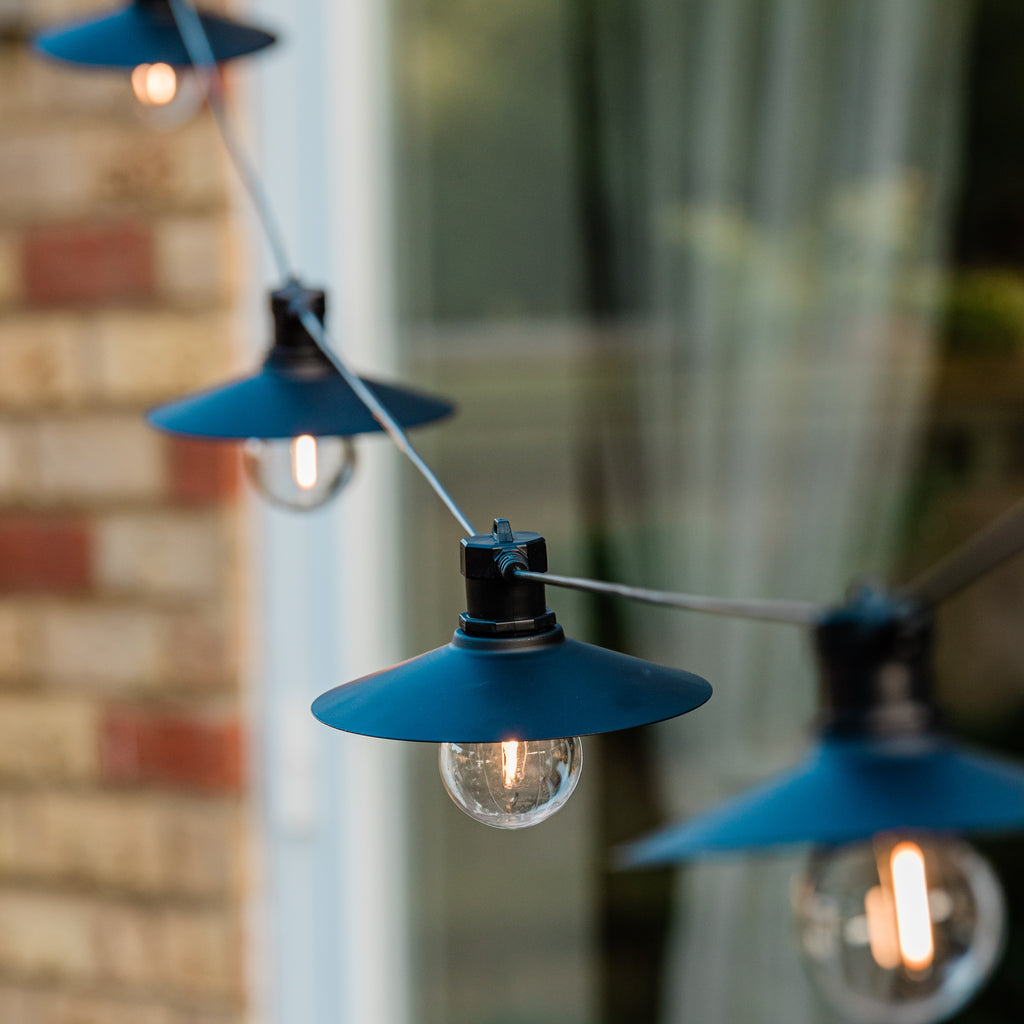 Connectable Saucer Festoon Lights
Outdoor Connectable Festoon Garden Lights from Sparkle Lighting

Lots of connectable festoon string lights ideas available to achieve the perfect length for your space. Our plug in LED connectable festoon string lights are perfect for dressing an outdoor entertaining space, backyard, deck, patio, pergola or balcony all year or for an event.  All of our connectable festoon lighting is IP44 rated meaning they are waterproof and can be left out all year.
These pretty warm white garden lights will create a cosy and inviting alfresco glow by illuminating your garden space. These garlands of connectable festoons are also perfect to use as decoration at a garden party or wedding and will bring a special twinkle & sparkle to the space indoors or out.

Sparkle offers a variety of choice including different lengths & various styles and sizes of bulbs including Edison and large globe. Within our range of outdoor festoon connectable LED lights we have the perfect solution to suit your home. This pretty connectable string garden lighting is easy to install inside or out and perfect for a DIY garden project but are also great for commercial use.

Have a read of our blog- Transform your outdoor space with festoon lighting to get more information on how to use & install your festoon lights.
Frequently Asked Questions
What is connectable festoon lighting?

Connectable festoon lights (also known as party lights, bistro lights or café lights) are decorative strings (normally on black cable) of light bulbs and they are used to enhance an outdoor space. A number of sets can be used together to create the right length for your space. Festoon lights derive from a Latin word, 'festum', which describes wreaths and garlands hung at parties or celebrations. They can also be used as indoor lighting and give an urban industrial feel to a space. Festoon lighting is often used to decorate wedding venues and night time events or parties. Patios and gathering areas are also popular spots for this fun type of lighting. Festoon lights are often used in commercial outdoor spaces such as pub gardens, cafés and music festivals.
How to hang connectable festoon lights outdoors?

Hang your connectable festoon lights above an open space, along a fence or wall, from your trees or use as pergola lighting. You can create the perfect length for the space with these connectable festoon lighting. No item in the garden to fix them to? You can use our festoon poles to get your look.
What can I use to support connectable festoon lights?

When installing connectable festoon lights you need to have a structure at each end to suspend the lights from. If there are no trees, a pergola or walls will work but you can also install festoon poles in the ground to provide support.
Are connectable festoon lights waterproof?

Yes, all of our connectable festoon lights are at least IP44 rated meaning that they are weatherproof & waterproof and can be used outdoors all year: they will withstand wet weather and stormy conditions.