Discover enchanting Christmas fairy lights at Sparkle Lighting. Elevate your Christmas decor and bring some sparkle with our festive and magical fairy lights. Various design & colours available to create the perfect look in your home.
AS STYLED BY YOU
Tag @sparklelighting on social or email us to be in with a chance to be featured.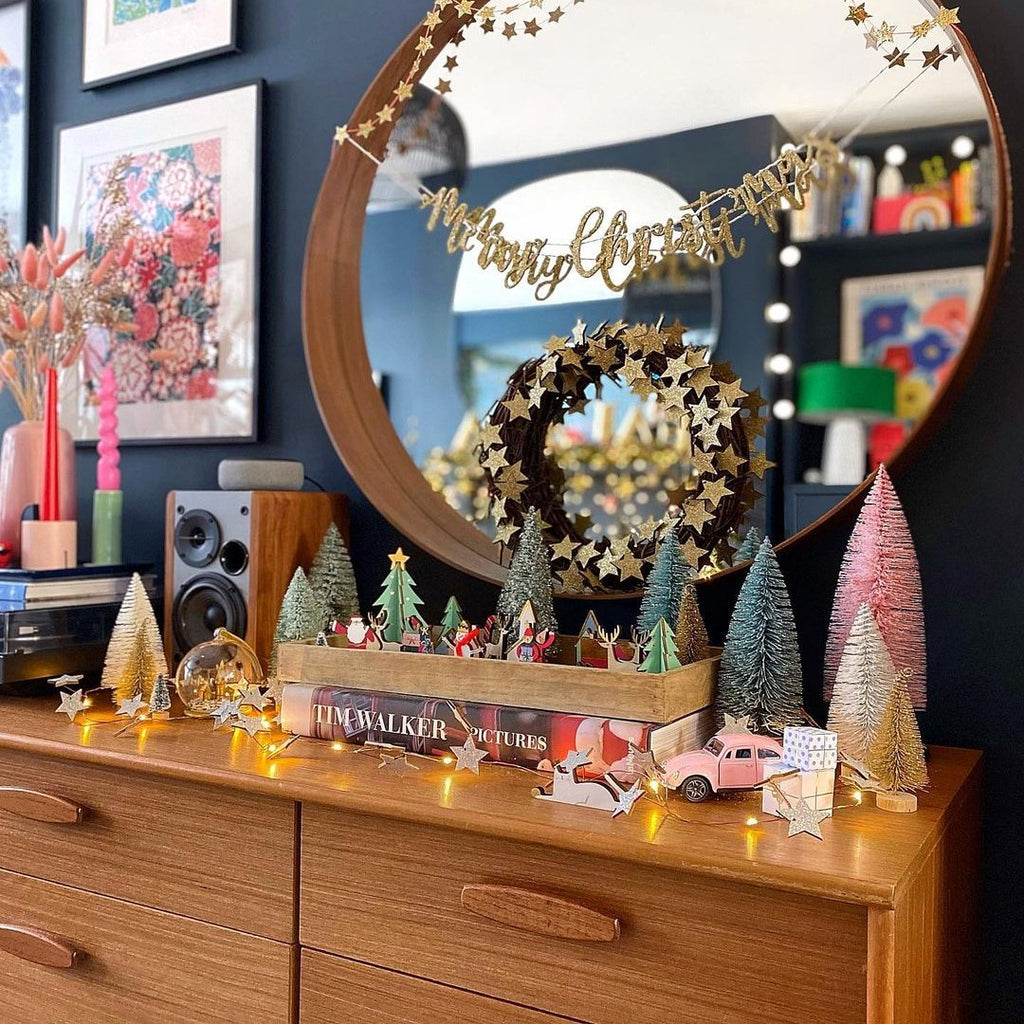 Glittery Star Fairy Lights @ number30eight
Starburst Black Fairy Lights @ aspleyhouse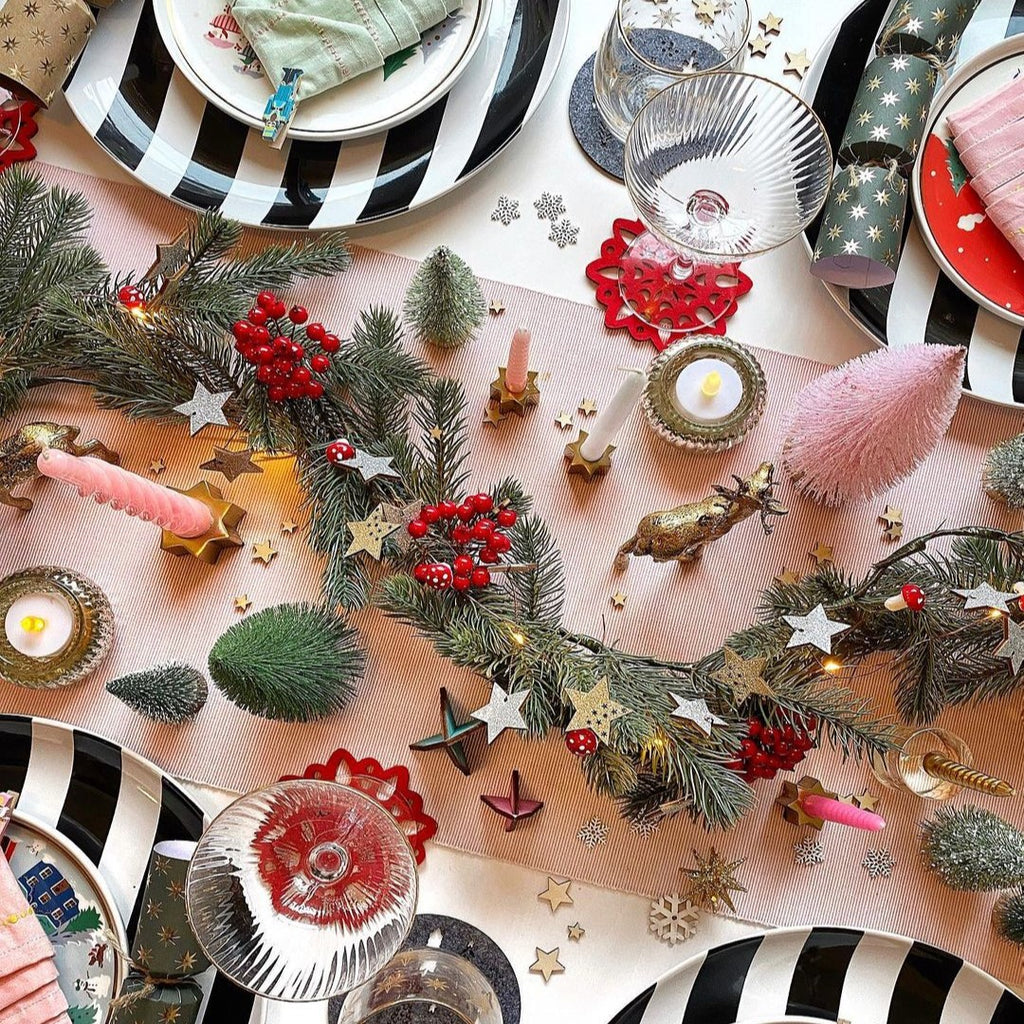 Glittery Star Fairy Lights @ number30eight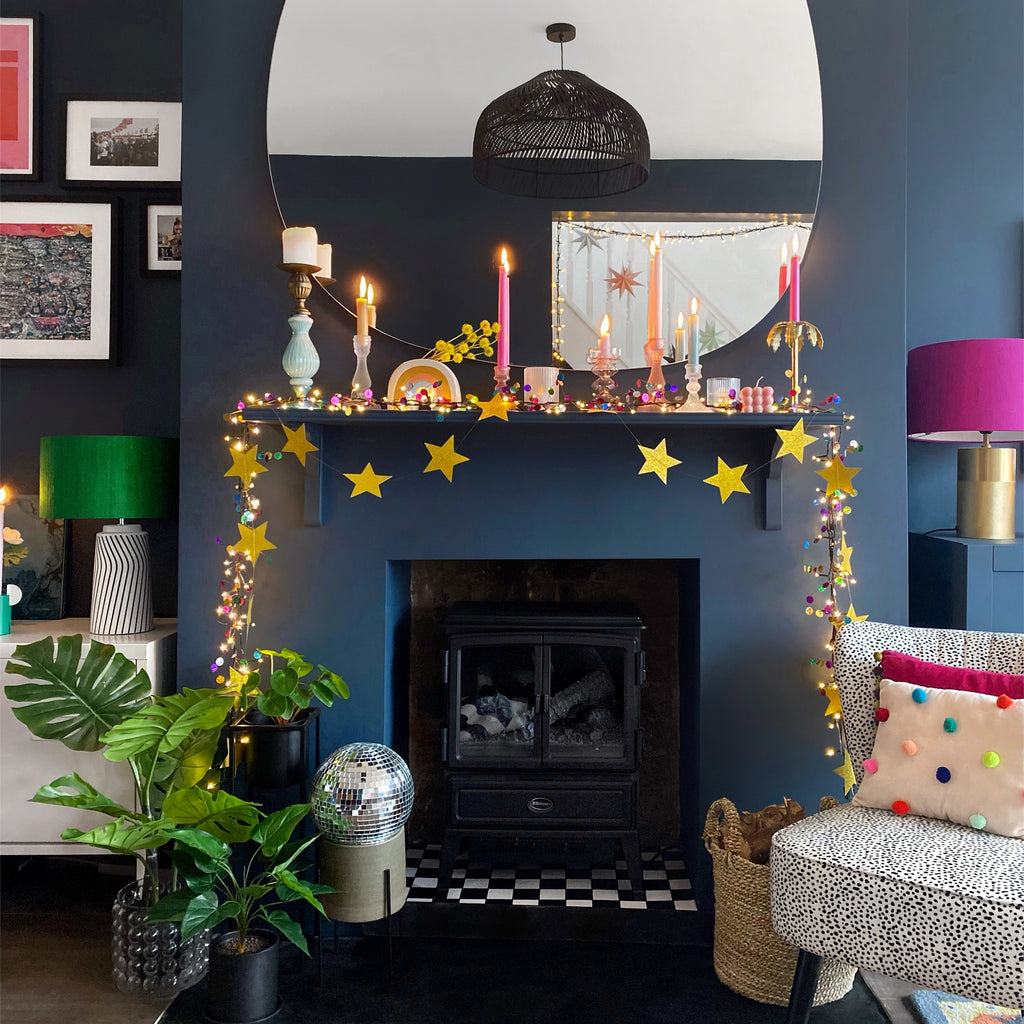 Confetti Fairy Lights @ number30eight
Christmas Fairy Lights from Sparkle Lighting
Welcome to the enchanting world of Sparkle Lighting's Christmas Fairy Lights. Immerse yourself in the magic of the holiday season with our handpicked selection of Christmas fairy lights Christmas lights. These LED Christmas fairy lights are designed to transform your home into a mesmerising winter wonderland, capturing the essence of a cosy and festive Christmas.
Indulge in the enchantment of the season as you explore our delightful range of fairy lights for Christmas lighting ideas. Whether you're adorning your Christmas tree, creating a warm and inviting ambiance in your living room, or infusing a touch of festive cheer into your outdoor décor, our Christmas LED fairy lights are meticulously crafted to elevate your holiday experience.
Our Christmas Fairy Lights collection is a celebration of tradition, elegance, and the timeless allure of illumination. Join us in making your holiday celebrations truly memorable by allowing the gentle glow of our Christmas LED fairy lights to brighten your home.
Discover the perfect illumination to complement your unique holiday festivities. Browse our collection now and let the magic of Sparkle Lighting's Christmas Fairy Lights light up your holidays.
Check out all of our Christmas Lights in various finishes.
LED Technology- safe and cool to the touch
Frequently Asked Questions
What are Christmas Fairy Lights?

Christmas Fairy Lights are delicate, decorative string lights that add a magical and festive glow to your holiday décor. They are often used to adorn Christmas trees, create beautiful indoor displays, and enhance the ambiance of the season.
Are these lights suitable for outdoor use?

While some of our Christmas Fairy Lights are designed for indoor use, we also offer weather-resistant options perfect for outdoor decorating. All of our lights are at least IP44 which means that they are water & weatherproof and can be used outside all year.
Are the lights energy-efficient?

Yes, our Christmas Fairy Lights feature energy-efficient LED technology. They provide brilliant illumination while consuming minimal power, ensuring that you can enjoy the magic of the season without worrying about high energy bills.
Can I use these lights for other occasions besides Christmas?

Absolutely! Christmas Fairy Lights are versatile and can be used for various celebrations and events throughout the year. They are perfect for weddings, birthdays, and creating a cosy ambiance anytime you want to add a touch of enchantment to your surroundings.
How do I store and maintain my fairy lights after the holiday season?

To prolong the life of your fairy lights, store them carefully by winding them around a reel or cardboard to prevent tangling. Keep them in a cool, dry place. Regularly inspect the bulbs for any damage or loose connections, and replace any faulty bulbs promptly.
Do you offer different colorus of fairy lights?

Yes, our Christmas Fairy Lights collection includes a variety of colors and styles to suit your holiday decorating preferences. Whether you prefer classic white lights or vibrant multicolor options, you'll find something to match your vision.
Can I use these lights for holiday DIY projects?

Absolutely! Our Christmas Fairy Lights are perfect for creative holiday DIY projects. You can use them to craft beautiful wreaths, illuminate mason jar centerpieces, or even create a dazzling backdrop for your holiday photos.
How to decorate a Christmas tree with fairy lights?

Decorating a Christmas tree with fairy lights is easy and magical. Start from the top and work your way down, winding the lights around the branches gently. Ensure even spacing and avoid overloading to create a beautifully illuminated tree.
What goes first on a Christmas tree, lights or decorations?

Lights typically go first on a Christmas tree. Once the lights are in place, you can then add ornaments and decorations to complete the festive look.
Should you leave your Christmas fairy lights up all year?

While it's not necessary to leave your Christmas lights up all year, some people choose to use fairy lights for year-round decor. They can add a warm and cosy ambiance to your space, creating a welcoming atmosphere beyond the holiday season.