What is a bedroom without the right lighting? Sparkle Lighting's handpicked range of bedroom lights is ideal for a DIY bedroom makeover. Easy to install, these lights can be placed on either side of your bed, around the headboard, a picture, a mirror, or along the walls, allowing you to craft the perfect ambiance. These lights are not just illuminations; they are statements, enhancing the aesthetics of your room effortlessly.
AS STYLED BY YOU
Tag @sparklelighting on social or email us to be in with a chance to be featured.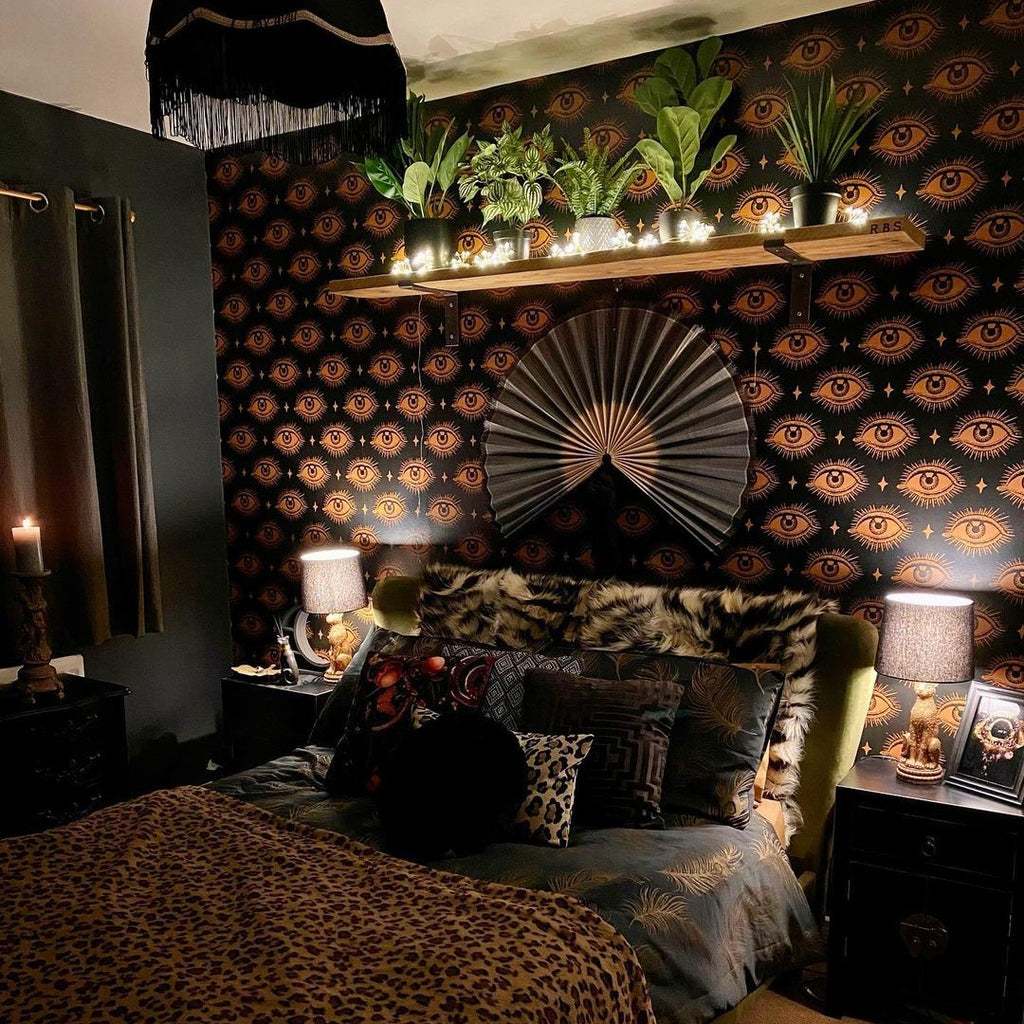 Starburst Silver Fairy Lights @ thebohemiangoff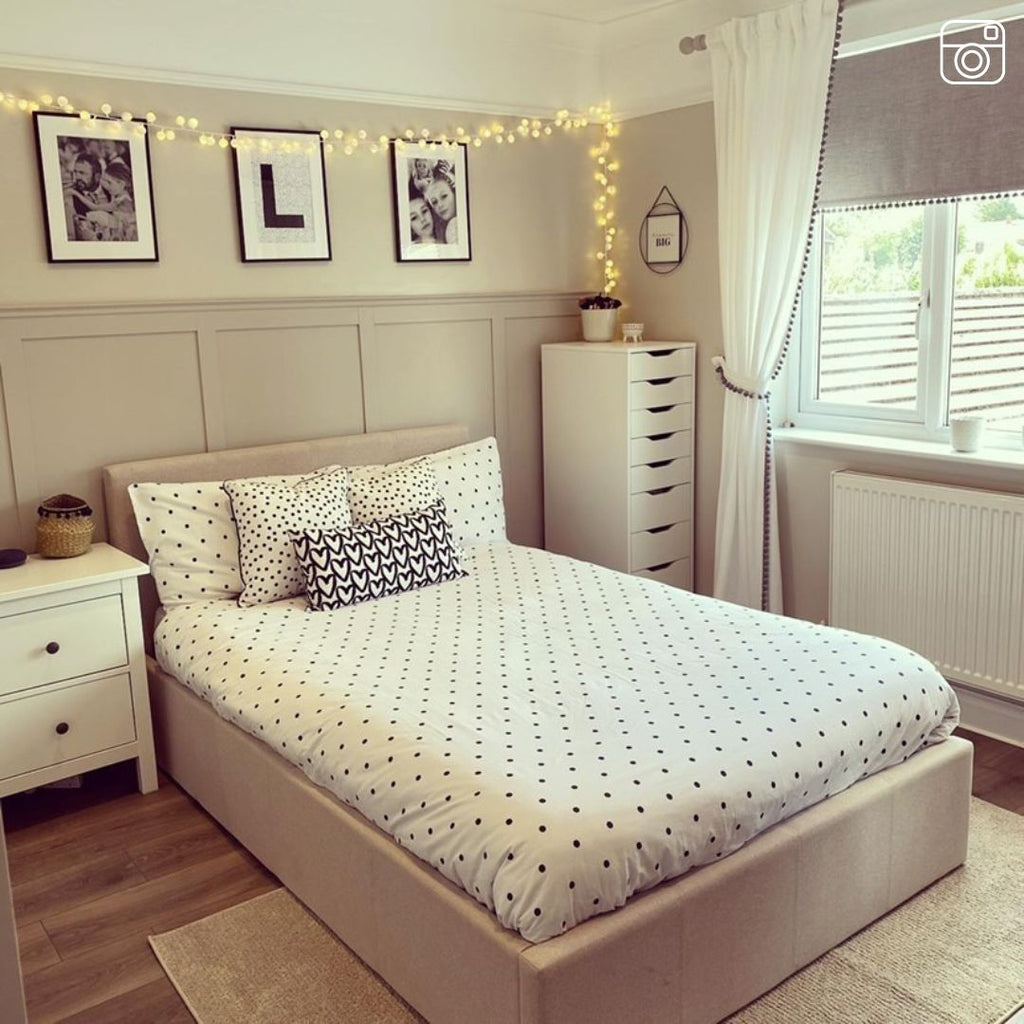 Pom Pom Fairy Lights @ homewithlaurajayne
Starburst Silver Fairy Lights @ addieharry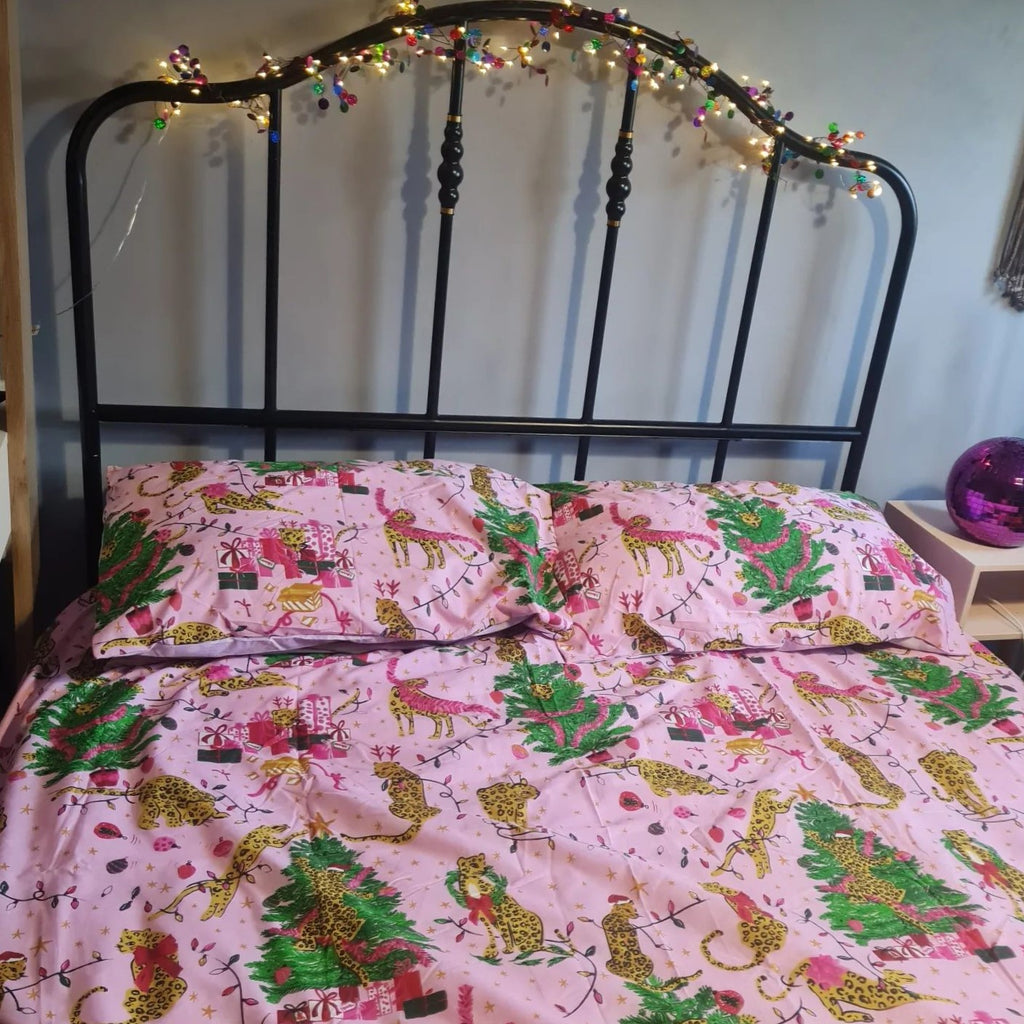 Confetti Fairy Lights @ lucynalv
Bedroom Lights from Sparkle Lighting
A collection of LED lights for bedrooms that will help to create the mood and  bring a warm glow. Discover bedroom lighting ideas from bedroom wall lights to bedroom string lights that will bring a warm glow to your space.
Sparkle has a beautiful hand picked range of lighting for bedrooms that can be used as decoration for a DIY bedroom makeover and they are so easy to install. Both battery & mains powered lights are available so you don't even need a plug. 
Use them either side of a bed or hang them around the head of a bed, a picture, a mirror or along a wall to create the perfect look.
LED Technology- safe and cool to the touch
Indoor & Outdoor Use- IP44 rated so waterproof
Frequently Asked Questions
What lights are best for a bedroom?

The best type of lights for a bedroom depends on how you use the room. General lighting can be provided by ceiling fixtures, while table lamps or floor lamps can be used for task lighting and to create a relaxed atmosphere for sleeping you can use fairy or string lights.
Where to put lights in a bedroom?

The perfect mix for a bedroom is having a ceiling light, use table or floor lamps as task lighting by a bed or desk. Then add decorative lights to create a warm and inviting atmosphere for relaxing. Fairy lights work brilliantly wrapped around the head of a bed, draped over a mirror or picture, hung along a shelf or along a wall.