Discover a world of possibilities with our outdoor decorative lights, all IP44 rated for waterproof durability. These lights can withstand the elements, becoming a charming addition to your outdoor decor throughout the year. Illuminate your garden with our range, enhancing its beauty in every season.
AS STYLED BY YOU
Tag @sparklelighting on social or email us to be in with a chance to be featured.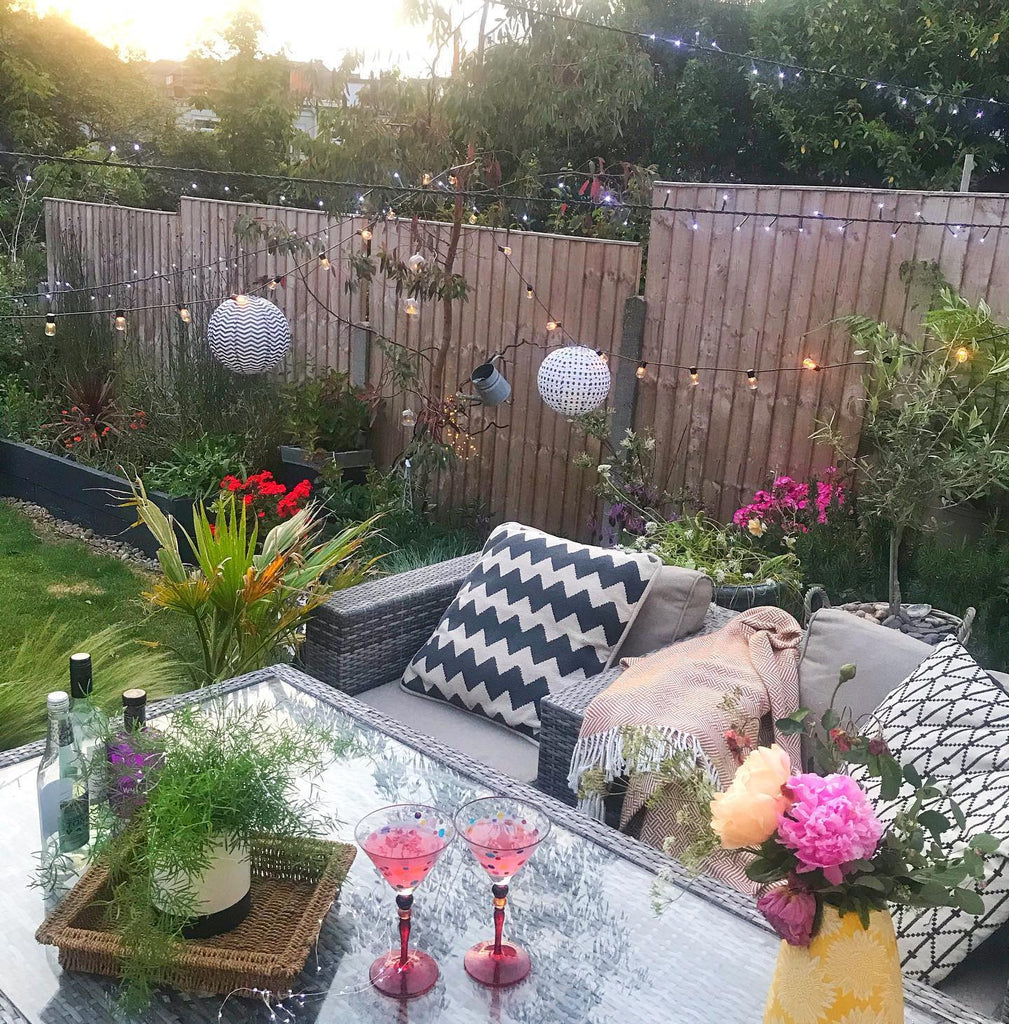 Small Bulb Festoon Lights @ glorygirl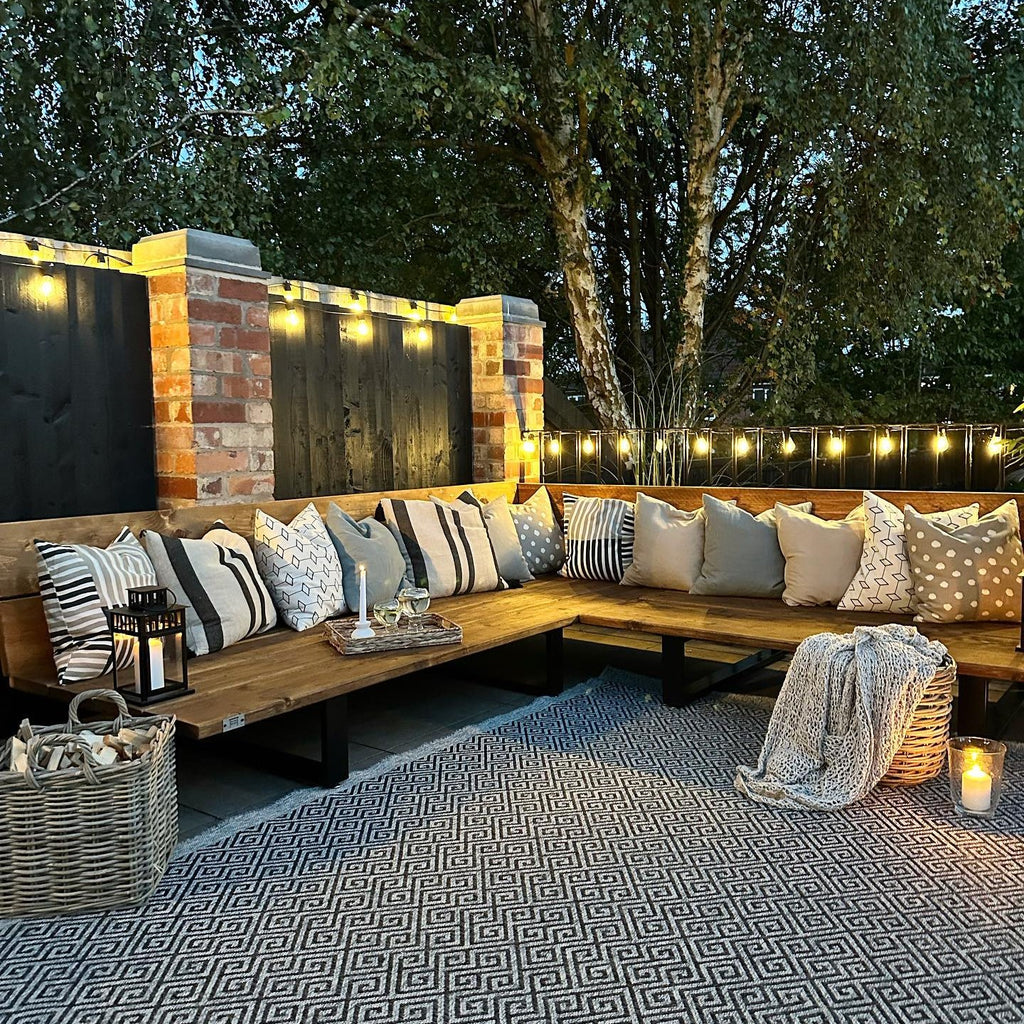 Connectable Edison Festoon Lights @ thehouseofdickenstocks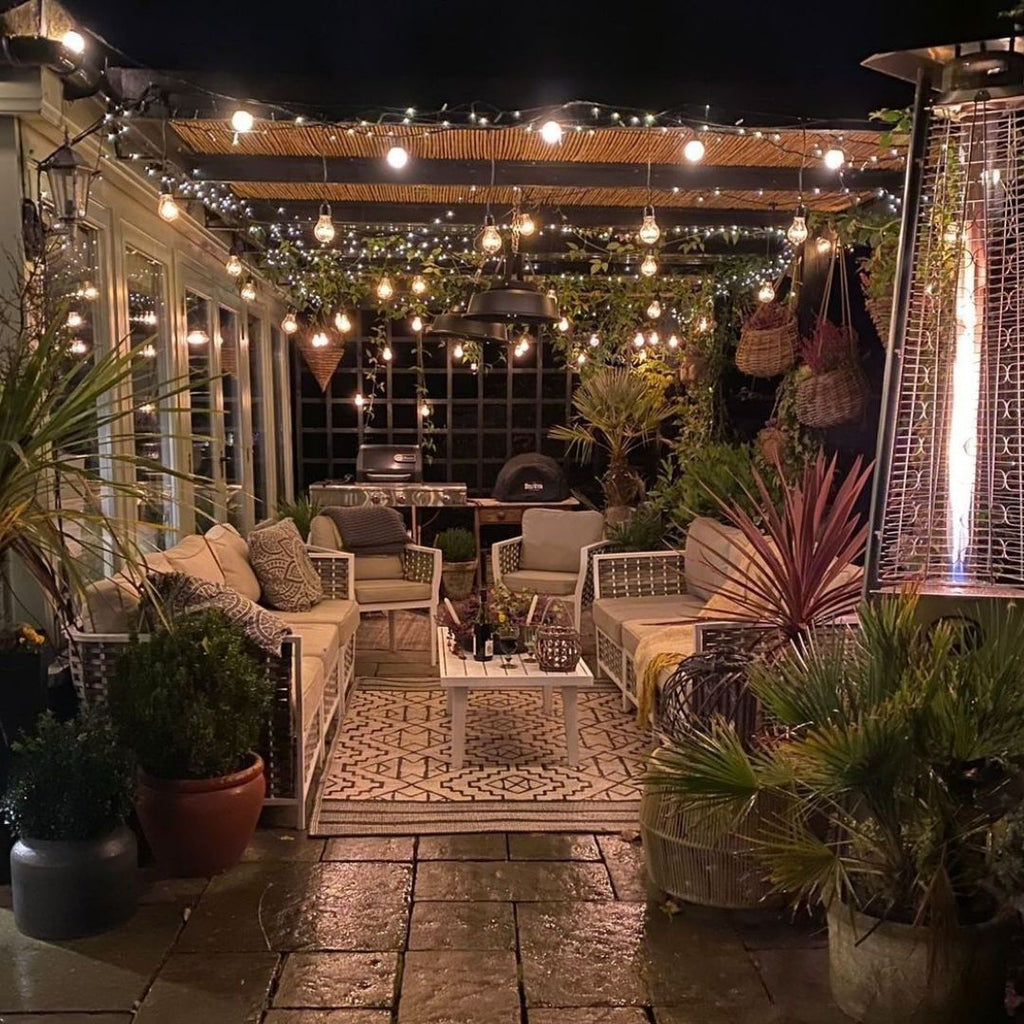 Drop Bulb Festoon Lights @ pandora.maxton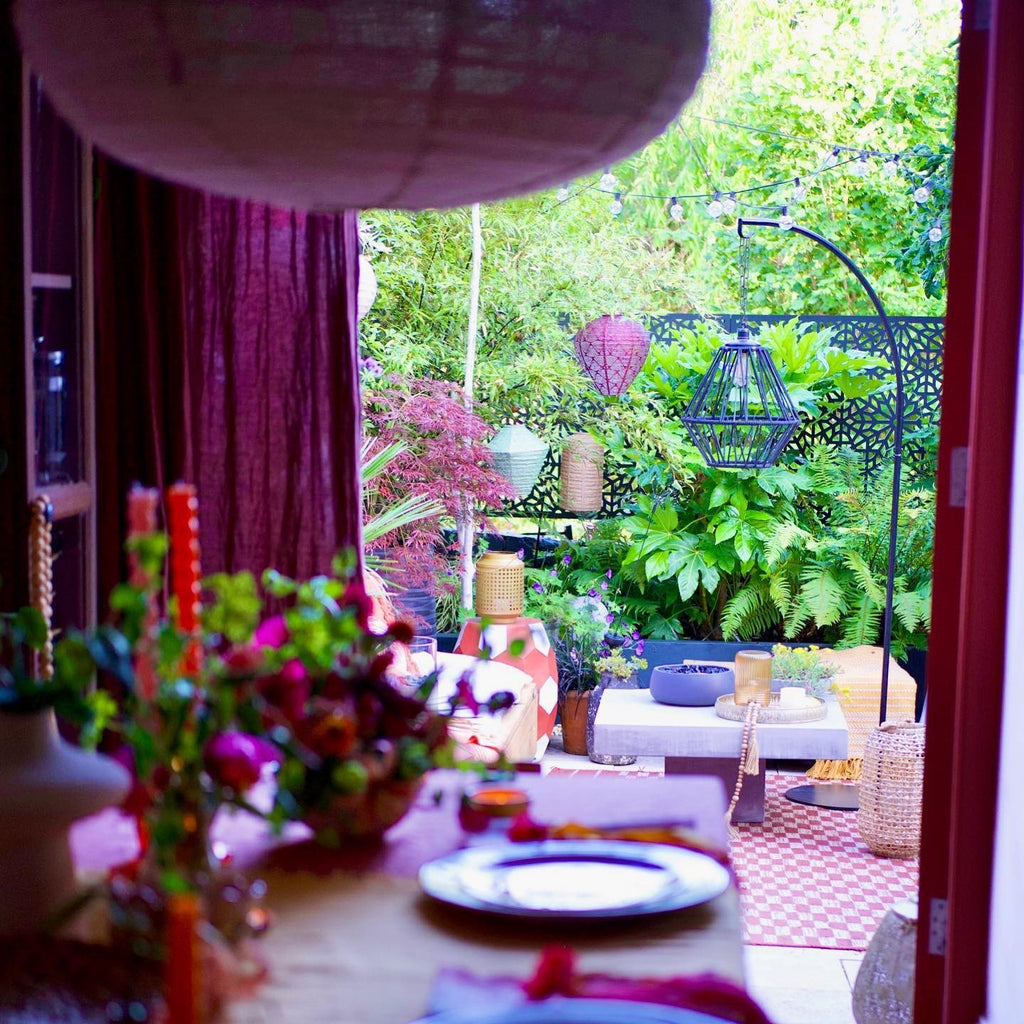 Colourful Outdoor Solar Garden Lanterns @ kylamagrathinteriors
Outdoor Decorative Lighting from Sparkle Lighting
Whether you are looking to create a striking outdoor seating area centrepiece, brighten walkways or add a touch of warmth and light to focal points in your garden, our outdoor decorative lights range has the perfect solution to suit your space.

All of the garden decorative lights in the Sparkle collection is IP44 rated meaning that it is waterproof and can be used as outside lights all year.

Our outdoor lighting for garden are available as solar, mains powered and battery operated garden decoration lights so you can bring pretty sparkly lights to your outdoor space even if there is on plug available. So many garden lighting ideas to use in different parts of your outdoor space.


LED Technology- safe and cool to the touch
Indoor & Outdoor Use- IP44 rated so waterproof
Frequently Asked Questions
What type of garden lights are available?

There are a variety of contemporary garden lights available including ranges of garden solar lights including stake lights and solar lanterns, festoon lighting, outdoor fairy lights and battery operated garden lights. All of the garden lights available on the Sparkle website are LED lights and at least IP44 rated meaning that they are waterproof.
Which garden lighting?

This depends what type of look you want and where you want to use your garden lighting. Festoon lights are perfect along a wall, fence or overhead in a social area either hung over a pergola or you can use poles to attach them. Solar spike lights are perfect for using in flower beds or along paths in a garden. Garden fairy lights are great for using anywhere in your garden where you want a bit of twinkle and sparkle.
Can I install garden lighting myself?

Yes, all of the garden lighting is easy to install as they are decorative lights and are either mains powered with a plug, powered by batteries or solar powered. They are perfect for DIY landscaping and garden makeover projects and will really make a difference in your garden and you won't need to pay for an electrician.
Can garden lights be used in all types of weather?

Most garden lights are designed to be weather-resistant and are at least IP44 rated meaning that they are designed to be used outside all year.
Can outdoor lighting be used inside?

Yes some outdoor lighting can be used inside particularly garden festoon lights, outdoor fairy lights and all of the battery operated garden lights. However solar garden lights need to be used outside to be able to charge up.
How long do outdoor lights last?

LED outdoor lights will generally last for 35,000 to 50,000 hours, or up to six years of continuous use, before they diminish to 70 percent of their original output.
How can I use Garden Lighting in my outdoor area?

Garden lighting can transform your outdoor space into a magical and inviting retreat. Here are a few popular uses:

- Pathway lights can guide your steps and illuminate walkways.
- Stake lights can accentuate flower beds or highlight specific features in your garden.
- String lights can be draped across pergolas or wrapped around trees to create a cozy and enchanting atmosphere.
- Lanterns can be hung or placed on tables to provide a warm and charming glow.
- Floodlights can be used to highlight architectural features or large areas in your garden.

Visit our blog to incorporate garden lights into your outdoor oasis.
Can Garden Lighting be used for year-round outdoor lighting?

Certainly! Garden Lighting can be enjoyed throughout the year, adding beauty and illumination to your outdoor space. While they are popular during the warmer months, Garden Lighting can also create a cosy and inviting atmosphere during cooler seasons. You can use them to brighten up your garden during spring blooms, light up outdoor gatherings in summer, create a festive ambiance during fall, and even add a touch of magic to winter landscapes. All of our lights are at least IP44 which means that they are water & weatherproof and can be used outside all year.
Are there energy-efficient options in the Garden Lighting collection?

Yes, we offer a range of energy-efficient options within our Garden Lighting collection, and we are proud to include solar-powered lights among them. LED lights are known for their energy efficiency and consume less electricity compared to traditional lighting options. Choosing LED Garden Lighting not only saves energy but also reduces electricity costs while providing long-lasting and vibrant illumination for your outdoor space.